MEET MITCHELL P. STAUB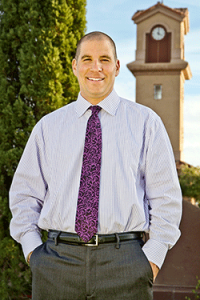 I have been in the insurance and financial service industry for over 11 years. I previously worked for MetLife Financial Services in New York City, as well as two doctor driven health care organizations. I was employed in sales and later as a Marketing Manager. Most recently, I worked for a health insurance brokerage locally here in Las Vegas until I decided to form my own agency. Within that brokerage I successfully focused on supporting my clients in the areas of Medicare, Individual Health, Long Term Care Insurance, as well as Life Insurance.
I grew up in New York and attended SUNY Oneonta where I graduated with a Bachelors of Science in Political Science. I recently completed a Masters Degree in Administration and Leadership. I have a wide range of professional experiences that stretch from serving as a Peace Corps Volunteer in South America, working as a special education teacher, to now currently managing my own insurance agency.
As an Independent Insurance Agent, I believe it is paramount to educate my clients on the various products available to meet their needs. Having correct information facilitates the process of selecting the proper solution. After my client has made their made choice I feel this is the time that positions me in front of my competition. I ensure my clients that I am readily available to answer any questions along the pre, as well as post- enrollment process.
I have been married eight years to my wife Stephanie, and we have lived in Las Vegas since 2009. We have a set of beautiful twins, Sophia and Drew. I am an active member of my community and like to spend my free time with my family, as well as hiking and running.